In part 2 of our 2023 Grow Your Own site visits blog series, I traveled to several different gardens to include Bethany Sandefur, Danielle Dobney, Gena Cecil, Melissa Thomas, Kayla Dickenson and all their families! It was wonderful to see the excitement growing their own food has brought to their homes.
7/17/2023
My visit with Bethany was fairly quick because of time constraints, but it was wonderful nonetheless! Bethany, her husband Jacob, and their daughter Jude are growing vegetables in pots on their porch. They've grown in ground before, but not only do the deer come after their plants, their own chickens turned on them, making the garden their stomping grounds. With the exception of one pumpkin plant that has returned two years in a row by their front door, the plants are kept safe from the animals up high. Oh, their sweet pup is allowed, though. She doesn't bother the plants, just asks for pets.
Bethany and Jacob are hard workers, and little Jude has been practicing her gardening skills and building that green thumb! Their tomatoes and peppers look wonderful. Per usual, I asked Bethany if there was anything she would like to see in the program in future years, any tools, supplies, etc. that she is interested in, and I look forward to her and Jacob's answer; for now, they are happy with growing what they are growing and I am happy we could help them get their garden in! Without Grow Your Own, Bethany said, they likely wouldn't have gotten plants started early enough, if at all. I'm happy to know that we can help not only with providing plants, tools, and education, but also help with garden upkeep and planning!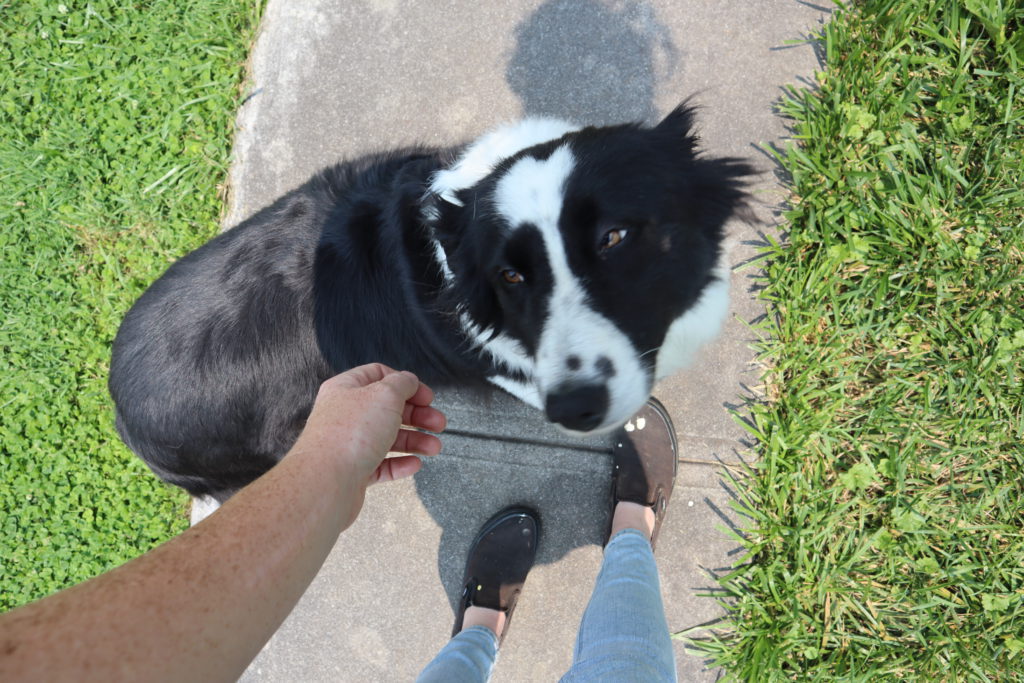 Danielle and her family started their garden with a few homemade raised beds and have expanded quite a bit! Most of their front yard is flourishing with tomatoes, peppers, spaghetti squash, asparagus, marigolds, and plenty of other delicious foods. The garden provides a place for Danielle and her mother to bond over growing food and a space for her kids to explore, learn about vegetables, and take pride in their flowers (marigolds were a Mother's Day gift from Danielle's youngest). Danielle has shown great initiative researching nematodes, creating her own vertical strawberry patch, and experimenting with different varieties.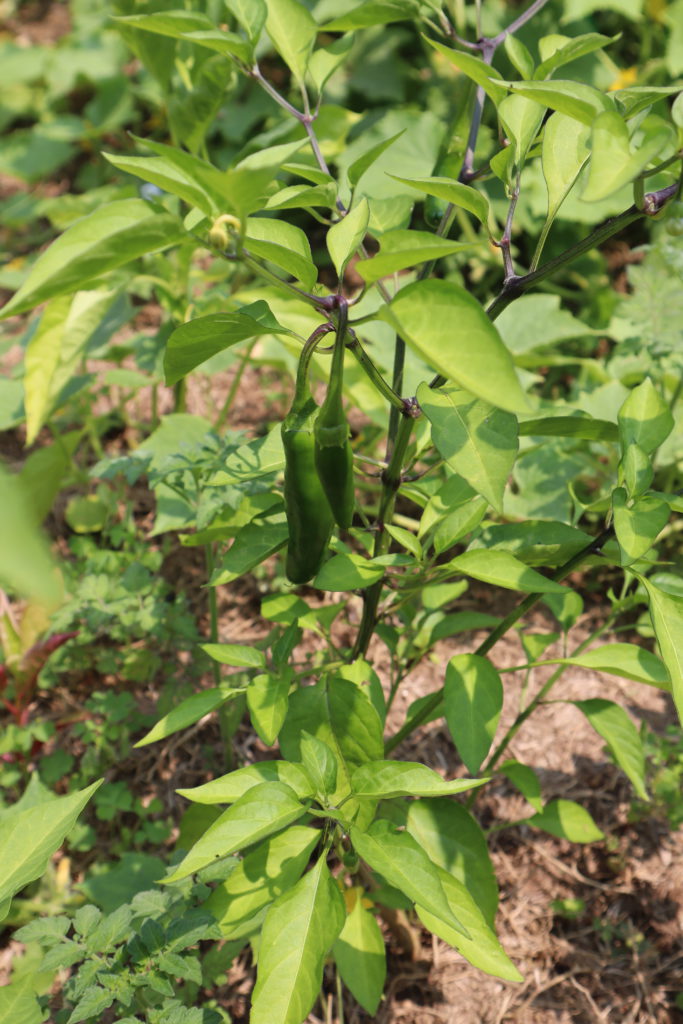 Gena and her family (her husband, in-laws, two kids, and a third on the way) bought their land in 2022 and are working hard to become as self-sufficient as possible. With wild blackberries and raspberries growing along their entire driveway, the kids have a blast harvesting and eating fresh fruit and Gena has made tons of jam to eat, share, and sell. Their garden plot includes a raised bed of cinder blocks with beautiful soil, amended by their laying hens and boarded horses on their land, as well as an in-ground garden that boasts a multitude of squash, peppers, and more. Each family member has chosen a different project to focus on in order to increase self-sustainability and develop a truly fruitful, resilient, happy homestead. They plan to add pigs and more cattle next year in addition to their gardens, poultry, hay fields, and wild harvests!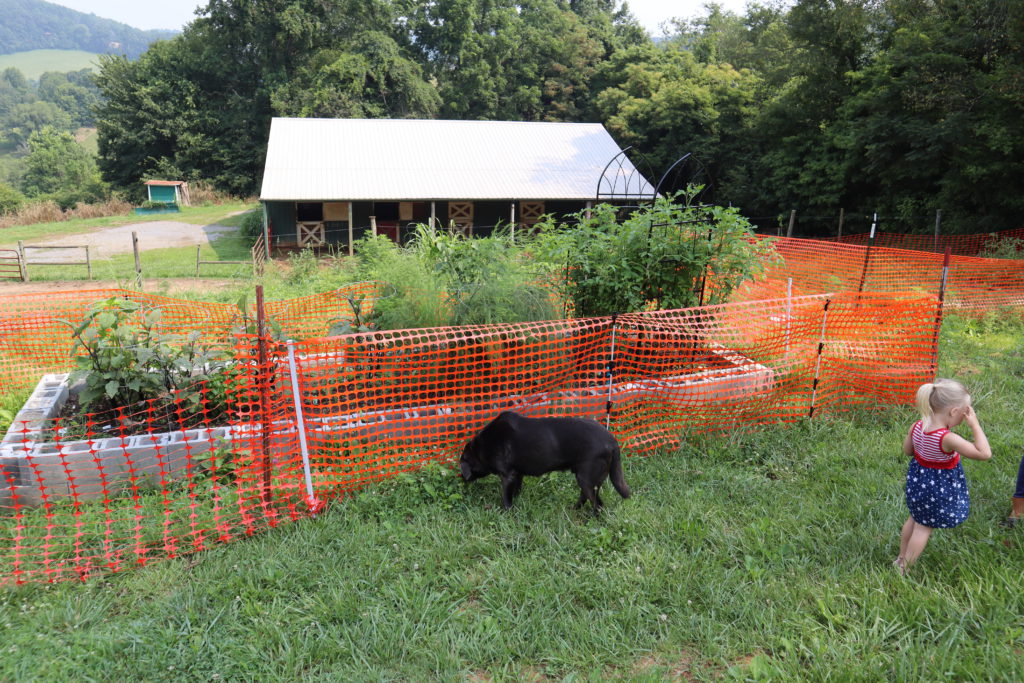 Melissa and her partner own a big, older home in the heart of Bristol, VA. With her participation in Grow Your Own this year, Melissa started a garden in their backyard. Besides a little trouble from a determined groundhog (which a fence and some deterrents scared off!), her garden has been thriving! Melissa's vining plants are going wild in their surprisingly fertile soil; no amendments necessary, so far! Melissa takes pride in using her harvests in her cooking. She has provided meals for friends and family they can't get enough of, and trades produce for fresh eggs from her neighbor with laying hens. One of the most meaningful things, in my opinion, is that Melissa is using produce she grows in recipes passed down from her great grandmother. While I was visiting her garden, Melissa shared a piece of her zucchini bread based on a recipe in the book, but altered to contain less sugar. As a diabetic and a zucchini bread lover, I was in heaven. Her recipes are fantastic! Melissa, along with other participants, is interested in bringing back gardening traditions we seem to have lost over time; traditions that help build bonds and a sense of community. We hope to incorporate group canning days where people can bring their large harvests, help one another, and share the food they have grown with love and care.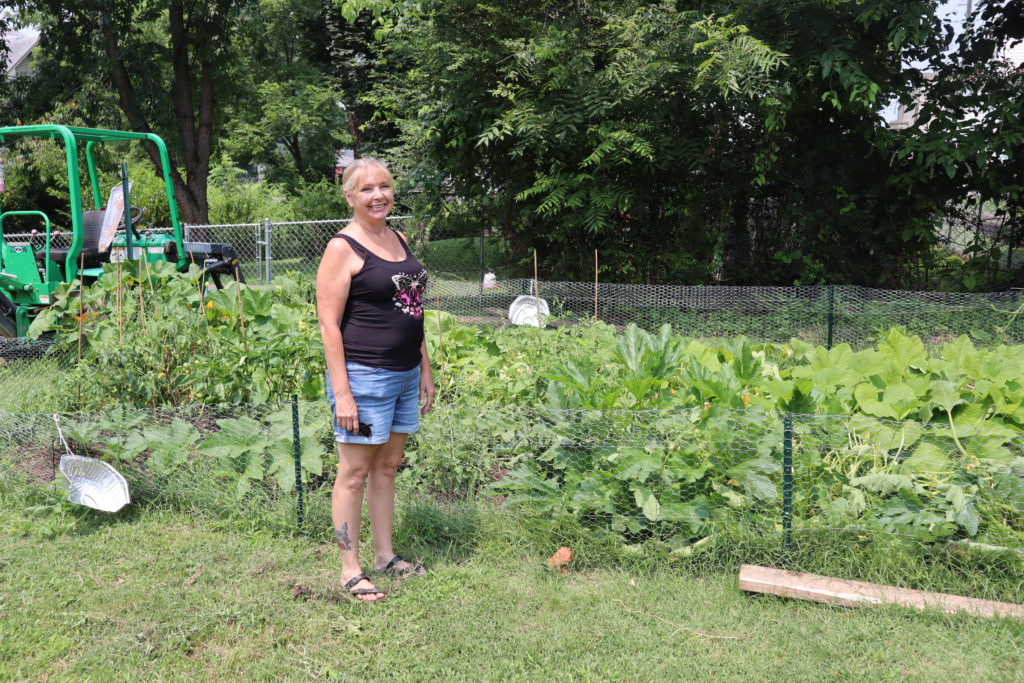 While showing visitors around the garden, you can see how much pride and knowledge Kayla and Chandler hold for their work. This year alone, they have harvested hundreds of pounds of potatoes, carrots, and greens, with an almost obscene amount of tomatoes, okra, squash, peppers, and more on the way. They recently added a vegetable stand where they can sell their produce. The couple have tried and true plans for preserving their harvests. Kayla incorporates unique varieties and plants into the garden space, integrating her Puerto Rican heritage into their gardening experience.
During my visit, Chandler told me a story about a relative of his. She has been diagnosed with cancer, and he has not gotten to see her much since. Cancer treatment is so hard on the body, so people's relationships with food can drastically change through this process. When Chandler was able to see this relative, she mentioned craving salad with onions and bacon bits. Kayla and Chandler have lettuce growing but had been harvesting from one location a lot; by chance, Kayla had planted a later crop of lettuce and onions, so when Chandler's relative mentioned this craving, they were able to provide the freshest, best lettuce and onions for her. It seemed fateful that they had planted such a late crop and the timing worked out so perfectly. What an amazing example of how food, and growing your own, can represent care and love in a family dynamic!
Kayla wrote an amazing blog post on her gardening journey I would be happy to share. The work she has put in and the research she has done really show – I consider her an expert!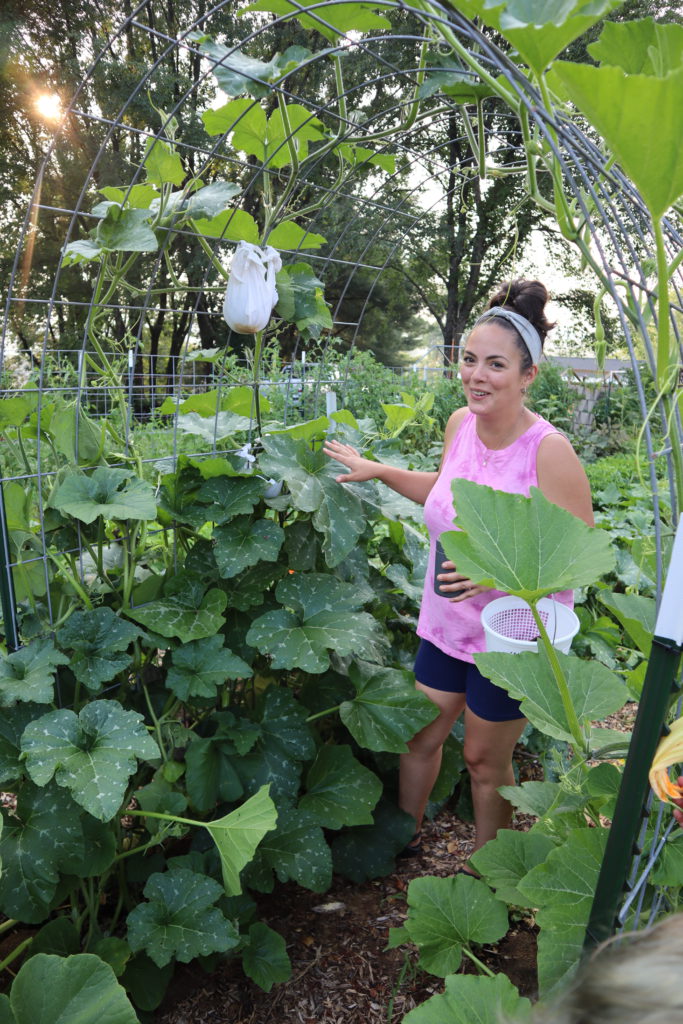 ---
---
©2023 Appalachian Sustainable Development. All rights reserved.