Farmer and Rancher Mentoring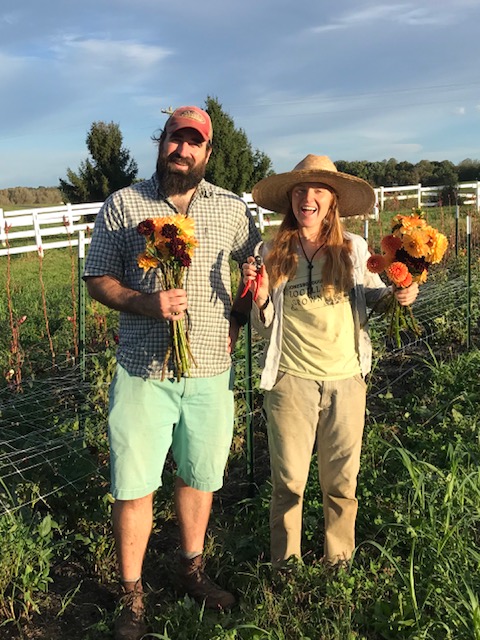 Growing Farmers In The Heart of Appalachia
The Farmer and Rancher Mentoring Program was established in 2017 with a USDA Beginning Farmer and Rancher Development Program grant. Since it's inception, the FARM program has trained and hosted 31 local mentor farmers, helped match 33 beginning farmers with local mentors and aided in 25 new farm start ups in Northeast Tennessee and Southwest Virginia.
If you're interested in participating in the Farmer and Rancher Mentoring program, register for MyASD and begin searching for farmer profiles today!
On Farm Internships
200 Hours of Hands-On Learning
Beginning farmer interns will work closely with their mentors on-farm for a minimum of 200 hours during the growing season. Interns and Mentors will log their time and submit to the VA program coordinator, Jenni Roop.
Building Relationships in the Farming Community
Participants have expressed interest in building relationships with others, believing that a strong network will increase their success while enabling them to work together to access infrastructure and services they need.
Individualized Learning Goals
Mentors and Interns will work together to develop their individualized learning goals designed to guide lessons learned on the farm. These written goals will guide them through the growing season and likely change over time
---
FARM Mentors
---
The Field School in SWVA
The Field School is a FREE beginning farmer training program that provides students with an overview of small-scale farming.
Originated in Northeast TN through one of our many regional partners, Appalachian RC&D Council. Working together to expand to SWVA beginning farmers in 2021. The Field School is comprised of two sessions for beginning and experienced farmers: the Winter Business Intensive and the Summer Field School.
The Summer Field School is now recruiting participants for 8 on-farm sessions on the first and third Thursdays, May through August. During each session, you will explore production methods and farm enterprises that are thriving in SWVA. This will include sessions on beekeeping, forest farming, apple orchards, hemp, and more.
**SWVA Field School Events are sponsored by funding through the USDA Office of Partnerships and Public Engagement for up to 3 years. When the funding period ends, there may be a cost associated with the program.**
---
Program Coordinator

Jenni Roop
Ag Education Communications Manager