Learning Landscapes
Gardening with Kids
The Learning Landscapes program helps kids approach gardening in a fun, healthy, exciting way and shows them the joy of nature and growing their own food. We know there are tons of benefits to gardening, especially when kids are young! Gardening engages all five senses, encourages healthy eating, introduces STEM concepts, helps kids learn how to organize, and teaches them to be great environmental stewards. Learning Landscapes introduces kids to the garden, but it is so much more than that. They learn about the world, how to work together, and where our food comes from!
---
Active Learning Landscapes Sites
Bristol Sites
Boys and Girls Club of the Mountain Empire
Bristol YWCA TechGYRLS
Washington Lee Elementary School
Haynesfield Elementary School
Virginia Middle School
Highland View Elementary School
Emmett Elementary School
Girl's Inc.
Buchanan County Sites
Riverview Elementary/Middle School
Twin Valley Elementary/Middle School
Council Elementary/Middle School
Hurley Elementary/Middle School
---
JOIN OUR FARM TO SCHOOL TEAM!
The primary purpose of the Regional Farm to School Team is to improve access to local foods in eligible schools through comprehensive farm-to-school programming that includes local procurement and agricultural education efforts. With a replicable train-the-trainer model, schools and child care centers will be able to have a sustainable gardening program for their students while also providing access to a network for bulk purchase discounts, consultation and installation assistance, connections to local food procurement, and a supportive community to create a culture change that will have lasting positive impacts on the future generations. If you are interested in volunteering and getting involved, please fill out the interest survey or email Morgan Bradley, Agriculture Education Program Manager.
---
Upcoming Events
---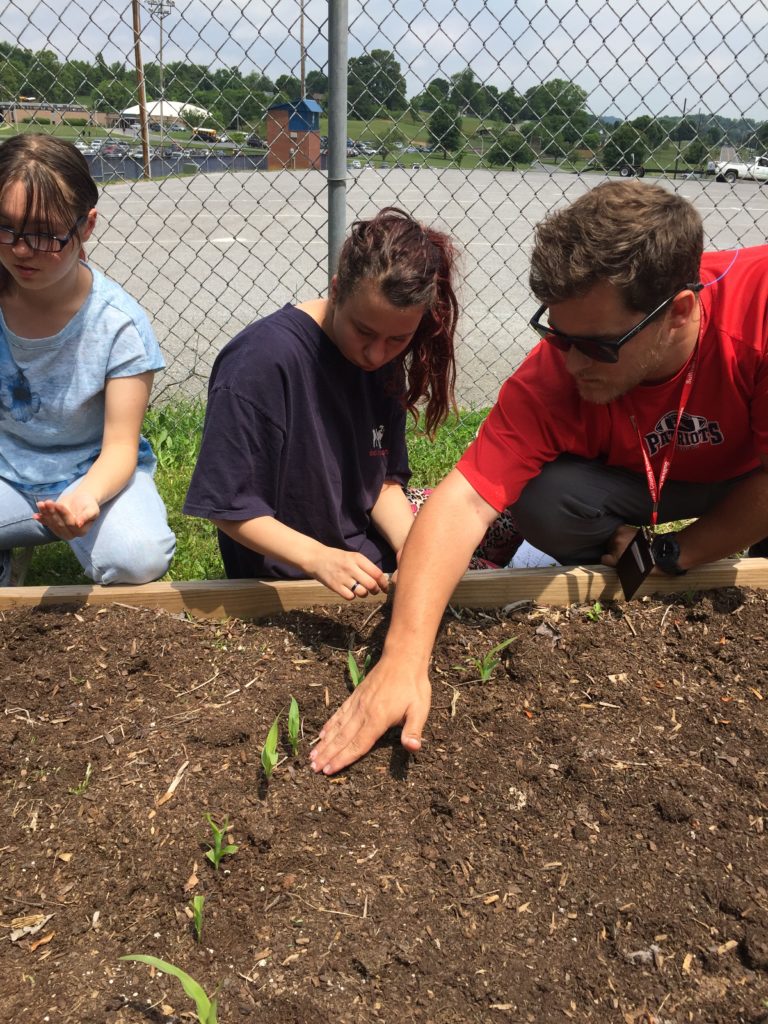 ---
Contact The Program Manager
Morgan Bradley
Agriculture Education Program Manager
Email Morgan
276.623.1121