Appalachian Harvest Beef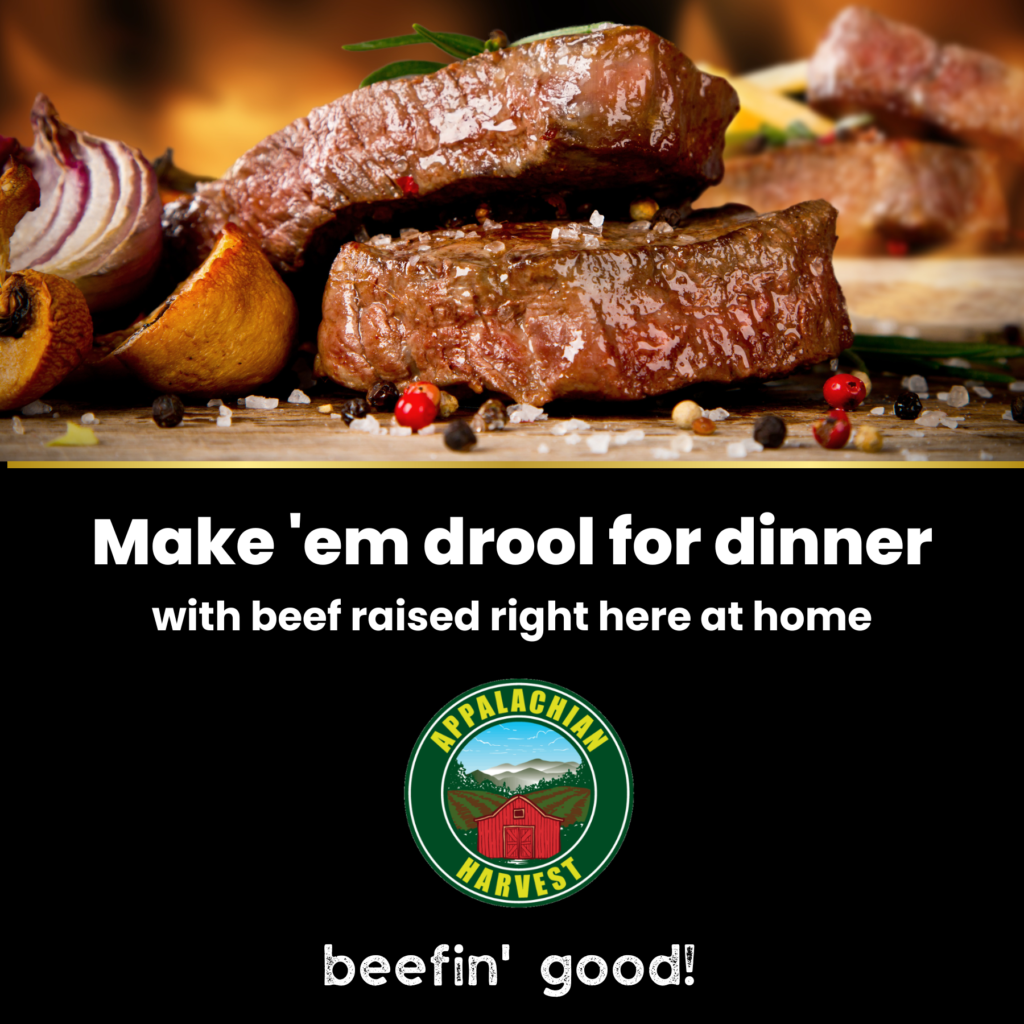 Appalachian Harvest Beef is so beefin' good, and for so many reasons!
Lean, nutritious, high quality, and tender
Straight from farmers in Central Appalachia
Sustainably and humanely raised
Better for you and the planet
USDA inspected and Beef Quality Assurance certified
Who is Appalachian Harvest?
Appalachian Harvest (AH) is a social enterprise of ASD, meaning all income is returned to programs and initiatives that address social causes. For ASD and AH, our social causes center around food access, strengthening the local food supply chain, and economic and workforce development through agriculture in Central Appalachia. Thank you for supporting local!
Food Country USA
566 East Main Street
Abingdon, VA 24210
Food Country USA
42158 US-58
Duffield, VA 24244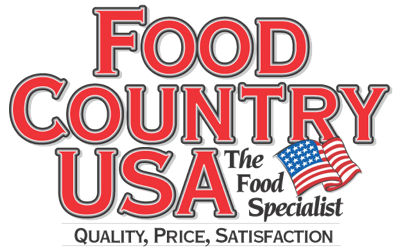 Locally-sourced beef means less travel, which equals less fossil fuel consumption and lowered emissions.
Less travel also equals better quality beef. Cattle are highly stressed when transported, which causes them to release cortisol and adrenaline hormones that negatively impact the quality of the beef.
Buying local helps support local farms and farmers, and that helps boost the local economy.
Locally-sourced beef is generally healthier. Farms are smaller here in Central Appalachia, and that means herd size is smaller, too. Farmers know their cattle and genuinely care about their well-being – what they eat and how they are treated. Cattle roam here, free to graze or enjoy the shade of a tree.
Local food, including meat, simply tastes better. But don't take our word for it. Try it yourself and share your feedback with Brittany Woodby at bwoodby@asdevelop.org.
We know what's on the line when it comes to how food is handled, stored, distributed, and prepared. That's why we make sure Appalachian Harvest Beef complies with the highest safety and quality standards.
We make sure our cattlemen are mentored on best practices for animal husbandry;
And that they have been thoroughly trained to obtain their Beef Quality Assurance certification;
Plus, USDA inspection ensures the beef is safe, wholesome, and properly labeled.
When it comes to food safety at home, the USDA recommends cooking raw ground beef, pork, lamb, and veal to an internal temperature of 160 F as measured with a food thermometer.