Groundwork
Groundwork, ASD's innovative workforce development program delivers paid, on-the-job training to people with barriers to employment.
If you're experiencing employment barriers that keep you from making career progress, we're here to help. Our goal is to deliver transferable skills supported by industry certification so that you will have broad options for growing a strong career. Earn money while you build valuable skills that will help set you on a path to a solid career and apply today!
Need skills? Apply to Groundwork!
---
Barriers to Employment
A barrier to employment is a challenge that prevents you from getting or keeping a job, or advancing your career. These challenges include, but aren't limited to:
Former incarceration
Disability
Low income
Limited education (for example, no high school diploma or GED)
Independent Living former foster care
Post-military
Substance use disorder
---
Social Enterprises
Late Bloomers
---
Blog posts
---
Meet the Groundwork Team
Selena Barr
Digital Media Associate
Debbie Browning
Workforce Development Program Manager
Elaine Crowder
Garden and Greenhouse Associate

Hannah Gibbs
Groundwork Sustainability and Equity VISTA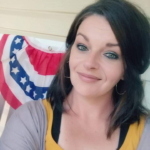 Jessica Harless
Warehouse Associate

Dylan Johnson
Sustainability Team Lead
Alyssa Maring
Groundwork Capacity Building VISTA
Meghan Tignor
Garden and Greenhouse Associate
---
Get Involved
We are always looking for business partners who can provide job shadowing, mentoring, and educational opportunities. If you're interested in helping build our economy by building a more skilled workforce, contact Debbie Browning, Groundwork Program Manager.
---
Sign up for the Groundwork Newsletter