The Grow Your Own program, which is focused on helping people grow and preserve their own food, is also an opportunity for participants to learn and grow a community centered on growing fresh, safe, delicious food, and sharing gardening experiences with others. Growing food can be challenging, especially with such busy schedules and other things that come up in life; it can be difficult to find the time to spend on a garden! Pests like deer and groundhogs, weather like hail and drought, and not knowing if your soil and gardening practices are sufficient/adequate can be huge barriers to success. This is where Grow Your Own really helps – we are here to help with soil tests, sharing knowledge on good agricultural practices, and providing the tools that reduce the workload! Gardeners get to know one another at workshops and have the opportunity to ask questions both in person and online through the Grow Your Own Facebook group. We hope to continue this open, inviting community by coordinating opportunities for participants to work together. In the past, communities would get together to preserve their harvests and share with one another. We hope to bring this back!
In mid-summer, we conduct site visits with participants. Our staff meets participants at their gardens to learn about their experiences, provide any insight we can, and cultivate a relationship that puts the gardener and their success front and center. Maybe in the future, workshops can be held at participants' homes so we can all work together to implement good agricultural practices and get to know one another even better!
So far, we have seen many amazing gardens during our site visits. Participants' experiences range from brand new gardener to seasoned grower, and each person has important things to teach us so we can learn what works best for people and keep improving the program. Site visits are a great opportunity to check in and make sure we are providing the best support we can!
There are so many amazing stories to share, starting with Grow Your Own members Alana Laurie and Terra Heath.
7/12/2023
Alana is a student in the Horticulture program at Virginia Highlands Community College. She, her father, and her father's neighbor take care of their little garden patch on her father's land! In addition to the vegetables she received from Grow Your Own, Alana has planted fruit trees that – minus a few Japanese beetle bites – are thriving in their new homes! Alana seems to truly love the horticulture program at VHCC. She spends time in the greenhouse and picks apples from the orchard on campus. Her garden, though small, is full of plants! Even in the July heat, her snap pea plants are bright green and ready to flower. Her herbs, grown in pots, have provided multiple harvests, and are growing happily! Alana and her dad – all about using what they have – laid a deflated pool on their land along the fence to kill the grass so a larger section that will provide shade can be tilled for fall crops. The knowledge Alana is gaining through GYO and her studies at VHCC really show in her practices!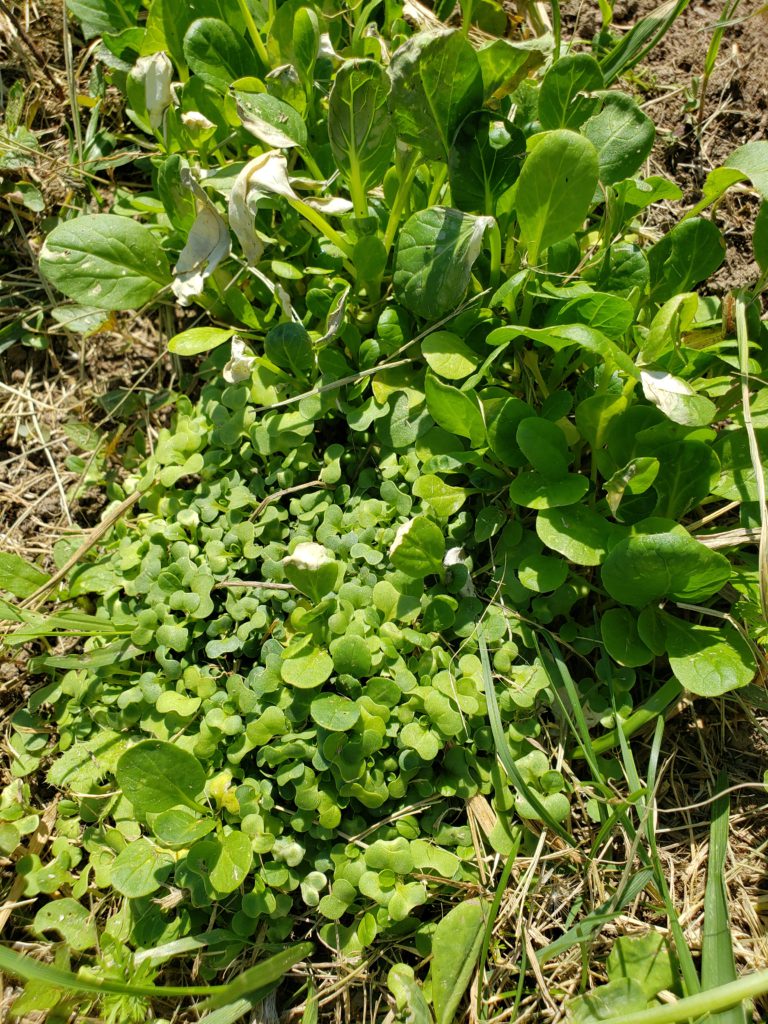 7/14/2023
This is Terra's second year in the Grow Your Own program, and the change that has taken place in her garden between last year and this one is astounding! She moved her garden plot from one side of her home to the other and increased it in size by quite a large amount. She has faced a bit of an issue with her tomatoes – they are planted and spaced well, varying in varieties and sizes, but aren't growing! For Terra's site visit, I brought fish emulsion to help stimulate growth. We discussed soil quality, too. Terra, like so many others in this area, has clay soil that is great at holding moisture, but doesn't allow much room for root growth because of the lack of air space between particles in the soil. Terra is ambitious and determined, though. She has a plan to create her own soil using compost and other amendments to add to the garden when the ground is fallow! Compost/organic matter is some of the most productive and important growing medium around. It provides readily available nutrients for the plants, breaks up that clay that is so hard for the roots to break through, and helps with water regulation. Terra is using what she has – both knowledge and materials – to get the most out of her garden space.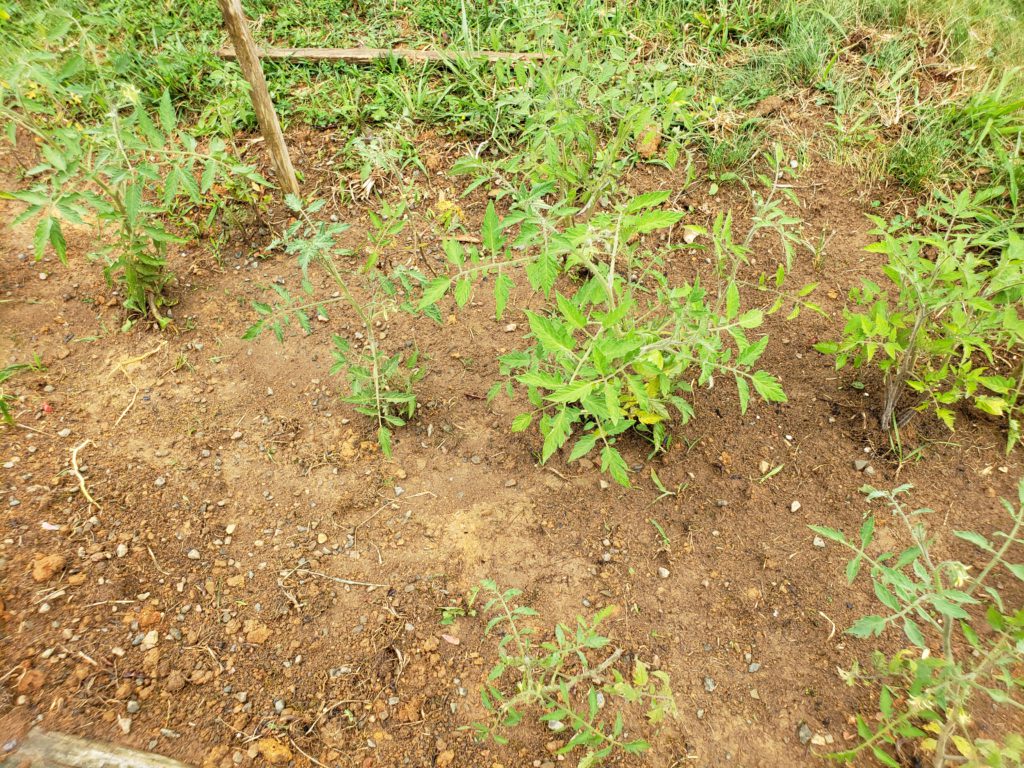 ---
---
©2023 Appalachian Sustainable Development. All rights reserved.