My internship at Kelly Ridge Farms began on April Fool's day as a way to occupy my husband John and myself during the pandemic and learn something new. John had introduced me to the Appalachian Sustainable Development website and the programs offered there, and I realized that I had stumbled upon a brochure from ASD at Abindgon Farmer's Market last July and neatly tucked it into my notebook until better times. I'd argue we have all seen better days given the current situation, but there was no better time to dive into a farm internship than now.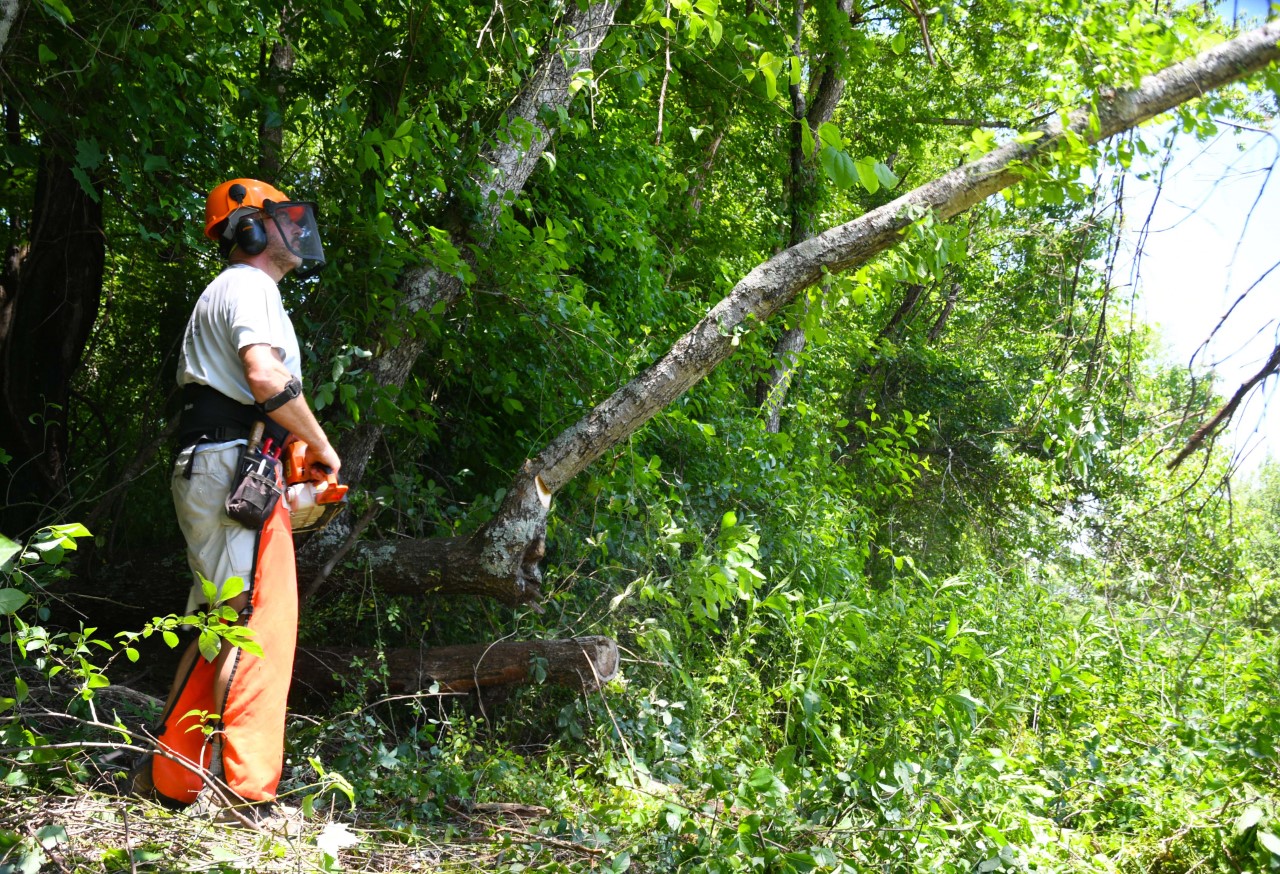 On my first day at the farm I met my mentor Tom McMullen who, along with Justen Dick, the owner of Kelly Ridge Farms, and 2 other partners run Tumbling Creek Cider Company. After the tour of 50 year old and 3 year old orchards located within a minute car ride of each other and the cider barn where all apples-turn-boozy-deliciousness happens, we got to work. The very first project was grafting trees, creating clones of a desired variety, all 600-something of them… It was an easy but tedious routine and by day 4 I was able to graft those baby trees like a pro. Then came work in the orchard itself with us tying bamboo poles to the trellis system for tree support. As the days got warmer, the weeds started to take over the orchard and it was necessary to distribute a 4-6 inch layer of mulch around the trees to prevent undesired weed growth. All participants of this task joyfully slung shovels around while I tried not to get hit by them and turn piles of mulch into an even layer on the ground. It was somewhat fun but I'm glad it was over.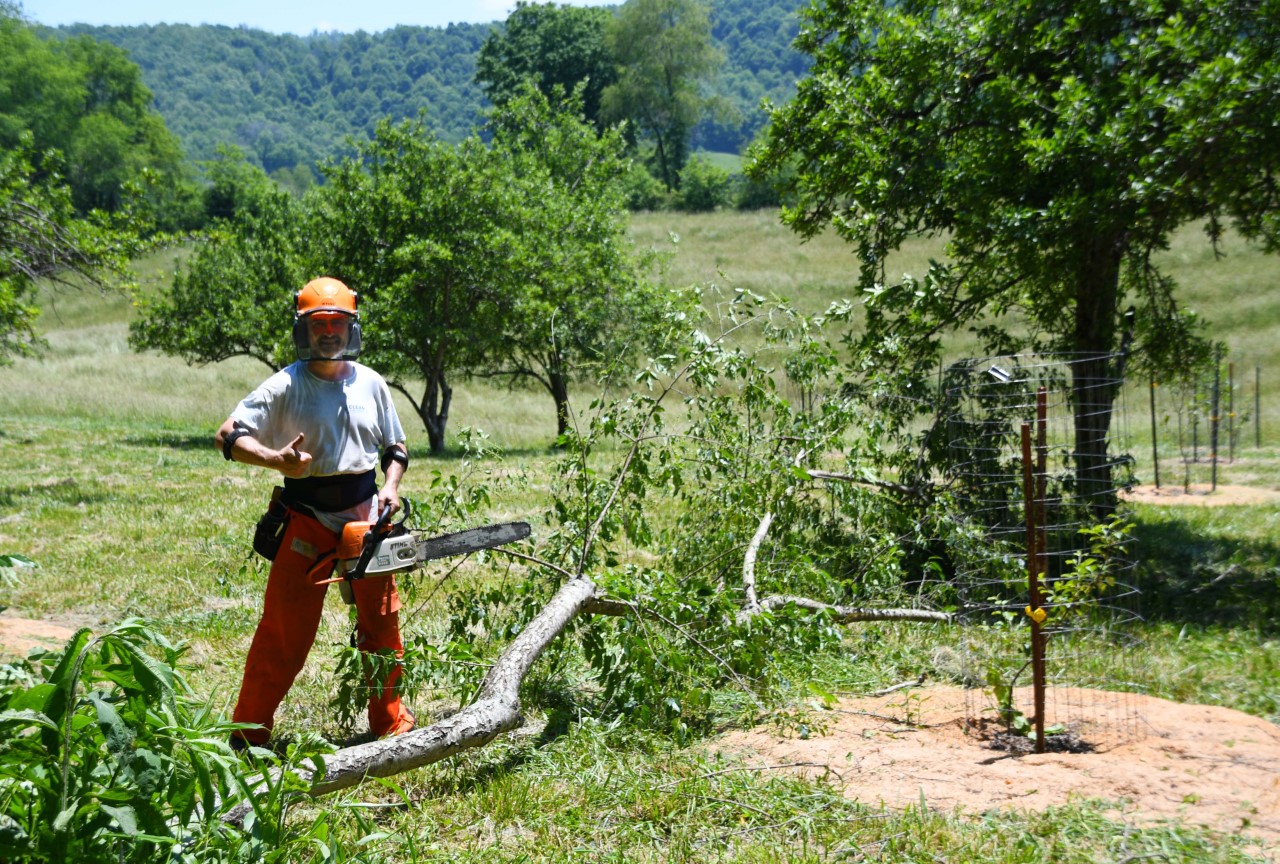 Over the course of 2 months, under the watchful eye of our mentors, John and I got our hands into many different tasks, from planting baby apple trees to chopping down trees that shaded our precious little trees from the sun. Tom did the dangerous work of handling and operating the chainsaw while we stood clear and admired sawdust speckles flying in all directions.
Luckily, all trees had fallen in the right places, not squishing any apple trees. Besides the fruit trees benefiting from the newly found access to sun, the chopped wood made for excellent firewood. Win-win.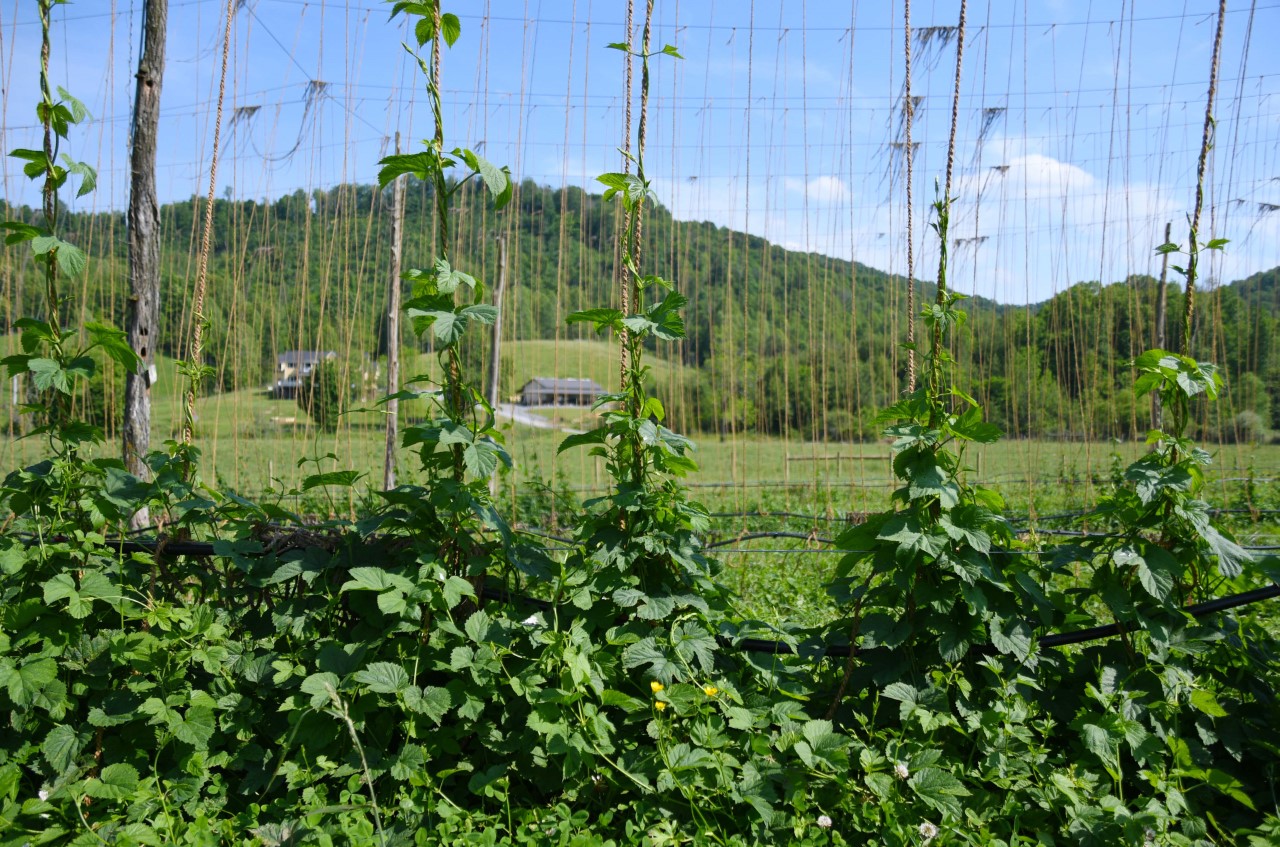 Although cider business is all about apples, there are quite a few ingredients that make it really stand out. Take hops, for example. I was hooked from the very first gulp of the Hellbender hopped cider that the company produces and it is still my favorite. Justen has an acre of land dedicated to growing various hops, so I got a chance to participate in the process of training the vines.
It consisted of wrapping the plant around vertically tied strings in a clockwise direction. Do it in counterclockwise manner – and the vine will undo itself and you'll end up spending more time under the blasting sun doing the same task than you had to.
Once I got into the flow, it was easy to follow along the pathway picking up stray vines and putting them where they belong. Sheep were bleating in the distance, while occasional wind brought a waft of aroma from a pig lot. Farm life…
Alena Dubavaya, 2020 FARM Intern
Kelly Ridge Farm/Mcfamily Organic Mini-Farm
---
---
©2020 Appalachian Sustainable Development. All rights reserved.