Cultivating Dreams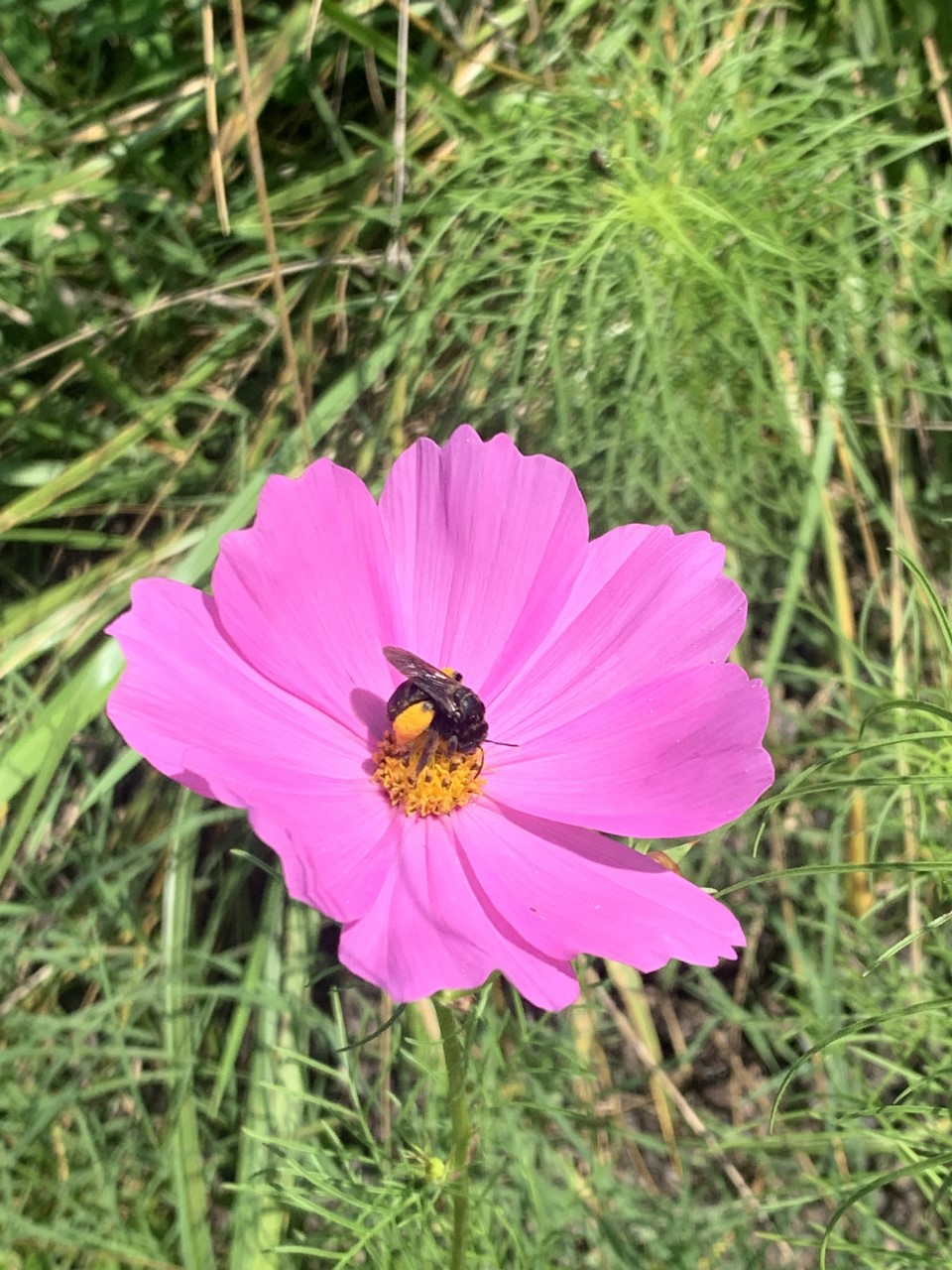 I'm Shyla Hicks, 17 years old and home-schooled. I did an internship for Rural Resources this summer for seven weeks and this internship has taught me to learn about that farming is the ability to focus in on little things but also to be able to step back and see the bigger picture. We want to have everything written down planned out and let that guide us, but we also need to own in on something small, like a potato plant or a strawberry plant and be able to focus on that little area and work on it.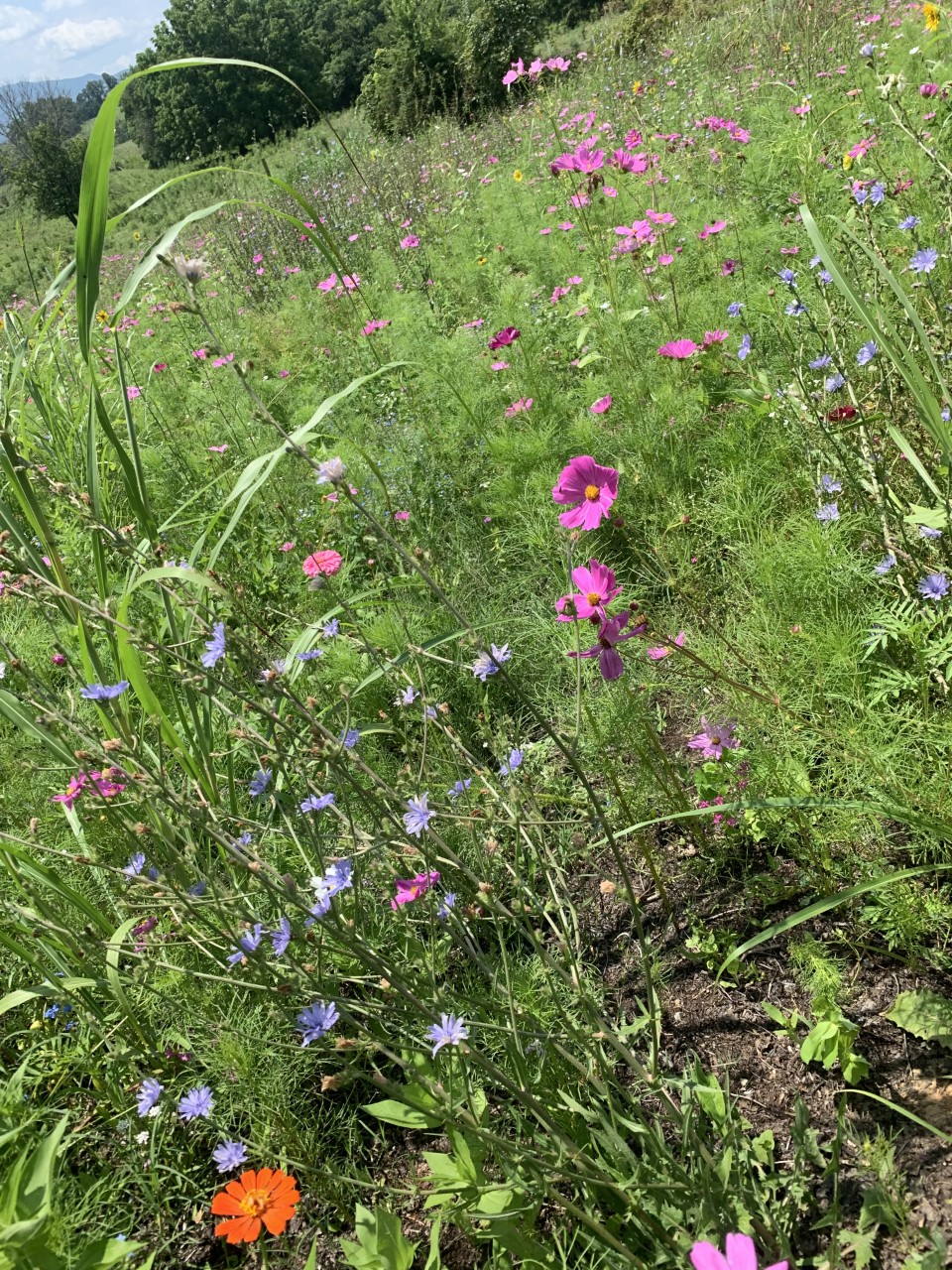 If you are looking into farming have the plan in your head, do a few plants at a time until you are able to see your thoughts go to reality. The way I look at it, you can think that way with anything in life, don't go over your head but always challenge yourself. Every plant will not do great every single year, there will always be some problems. It's what we do with those problems, whether or not we learn from those things and improve on it next year or if we're just gonna give up. Giving up isn't a good choice I've learned, always look on the positive side, look at what is to come. Every time we garden, every plant we plant we learn something knew. What I love about farming we are always running into problems but we are always gaining knowledge. This internship made me apply the knowledge I know and if I do that, I am open to learn more. Farming and gardening, you will never know anything, always learning new things which is beautiful. Because the more you know the more you realize you don't know.
Growing my Love for Agriculture
Going into my internship with Circle J, I don't really know what to expect. I know the farm and the farmers well, but I'm not sure how the program itself is going to function for me since I will be gone a lot for school related activities. However, I entered this program to learn more about my interest in agriculture, and I'm confident that being an intern for Circle J will help me with just that.
I love learning new things, and I seek more knowledge on agriculture and the industry of Ag. This internship will hopefully let me further my knowledge in the field, and help grow my love for Agriculture. With this knowledge, I can hopefully become more agriculturally literate and help spread my knowledge throughout my FFA chapter, and that is my main goal to accomplish when I am finished with my internship.
Gaining Confidence
Before I began this program, I had to set learning goals. Some of these included learning how to confidently and efficiently drive a tractor, and to become successful at growing some sort of plant/crop. In the end, both of these learning goals were met. I've driven a tractor for a few years now, but I've never been confident in my driving ability. However, while working with my internship, I was able to drive many times with others, and alone through the process of putting up hay. This gave me practice with tractor driving, and helped boost my confidence level. I was also able learn and actually participate in corn planting this summer. I successfully planted and grew 2 patches of field corn. I have never had a green thumb, and I usually kill every plant I try to take care of, so this was a major accomplishment for me. Through my internship I learned the value of hard work, and what it takes to run a farm. Yes, I might not want to operate a farm one day I or go into an Ag related field, but I have definitely obtained some useful knowledge. I am very thankful that I received this opportunity.
Learning Ranch Life
I want to learn how to sustain a farm/ranch so that I can be self sufficient when it comes to feeding my future family and myself, that includes raising/buying/selling livestock and crops. I would also like to learn how to maintain all necessary farm equipment that is required to do so.
I have learned how to change the belts on a round baler, how to change out bearings in a disc mower, how to drive a tractor, how to use a hay bind, how to Ted hay, how to put in rivets, how to put new teeth in a round baler, and how to clean out carburetors
In the past few weeks I have learned how to maintain farm equipment and keep it working properly, I have also learned that there are right and wrong ways to do things, but just because you're right, it doesn't mean that someone else is wrong. Finally, I have learned that if you work hard, pay attention, and think before you act, you can get things done in a timely manor.
Chickens and Fences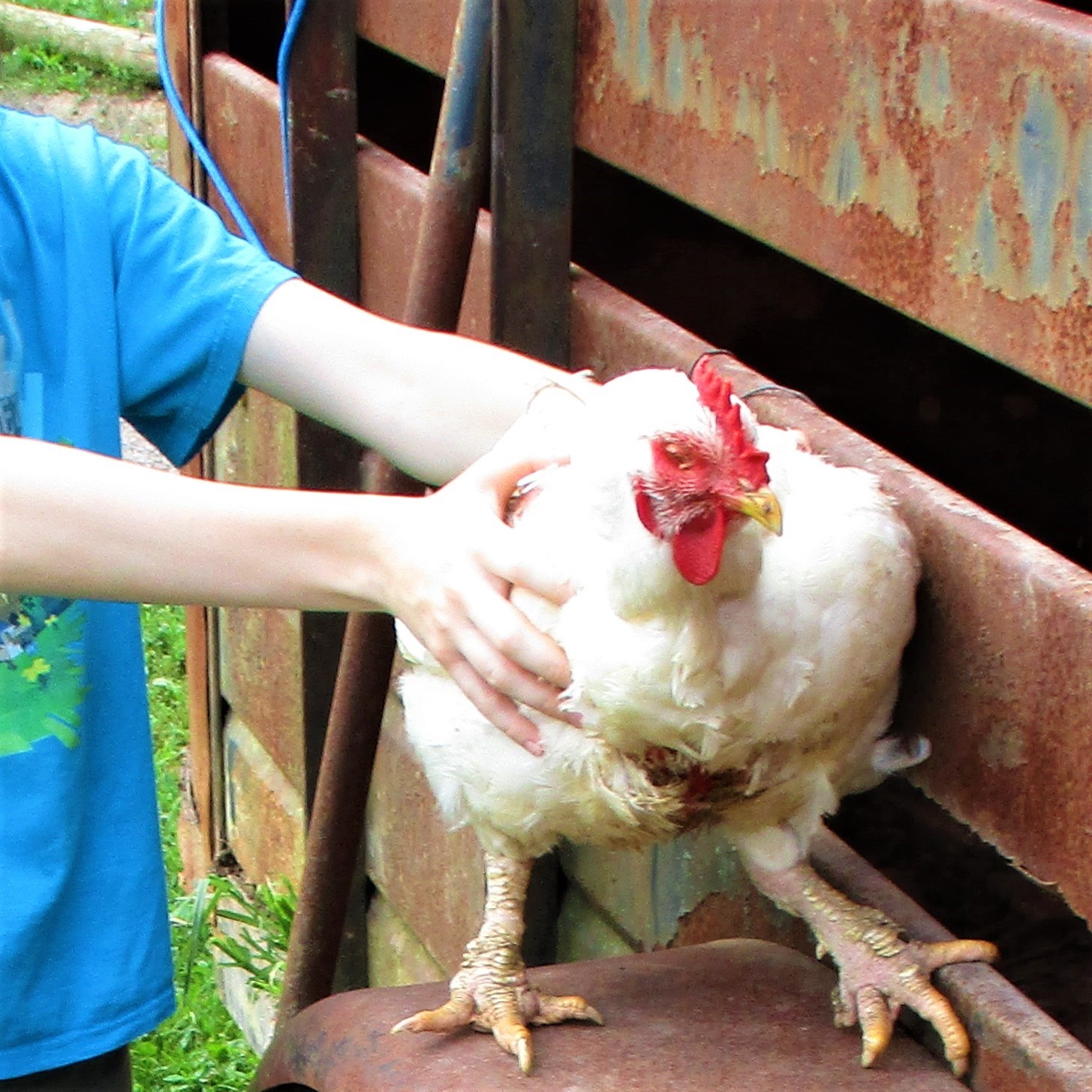 I am working at J.E.M. Farm as part of the F.A.R.M. internship program. One of my goals working here is to learn how to process broiler chickens. This is what I have learned so far.
First, select chickens by their weight. A chicken loses about 1/3 of its weight after processing, so keep this in mind when weighing live chickens. When you pick up a chicken, pick it up by holding the wings to the side of its body so it can't flap them.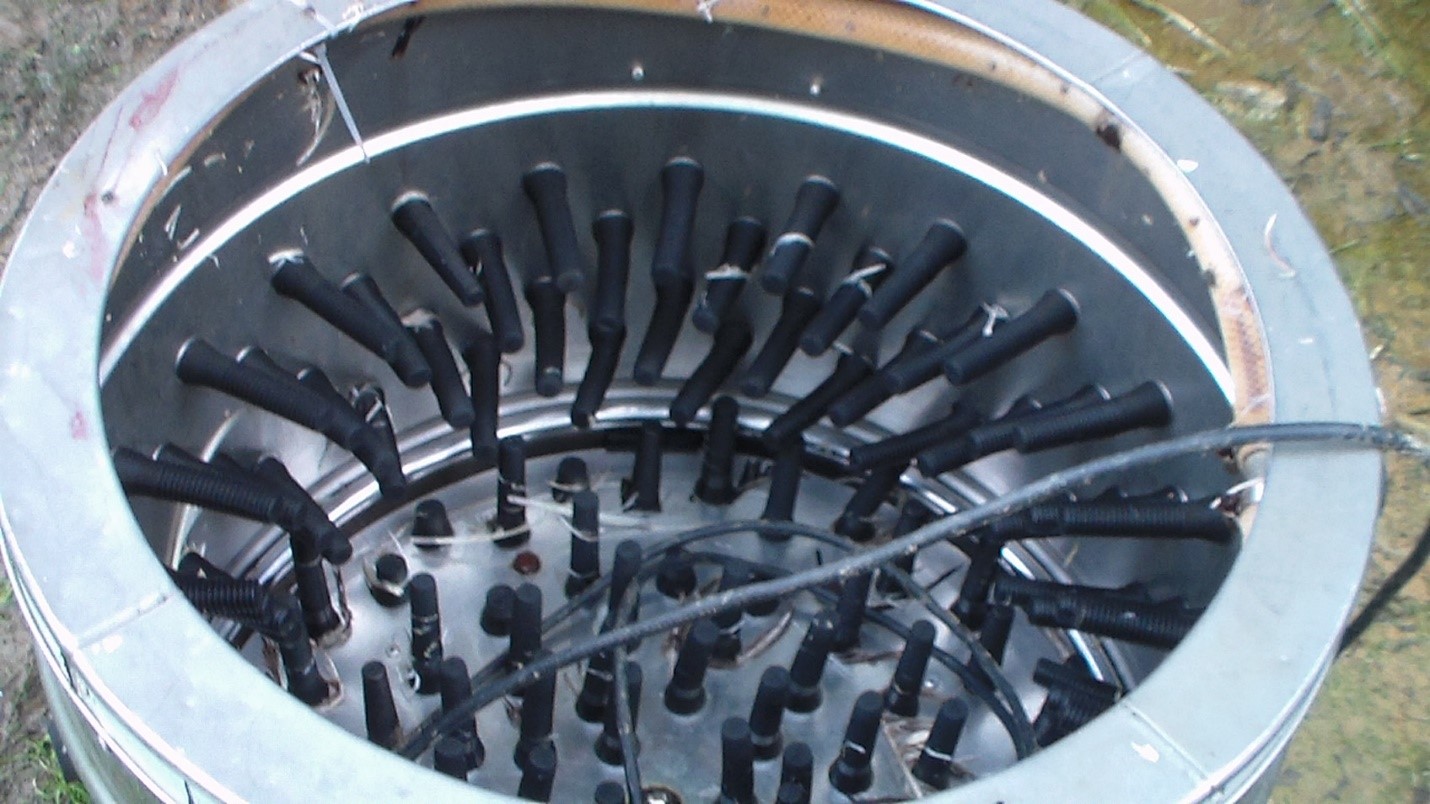 The first step in processing a chicken is to pluck it. To loosen the feathers up for the plucking machine, submerge it in hot water (145⁰ to 155⁰ F) for about 15 seconds.
After processing, package the chicken in an air-tight bag (we use zip-ties or vacuum sealed bags), label it with weight, contents, and date, and put it in a freezer. The chicken is now processed and ready for sale.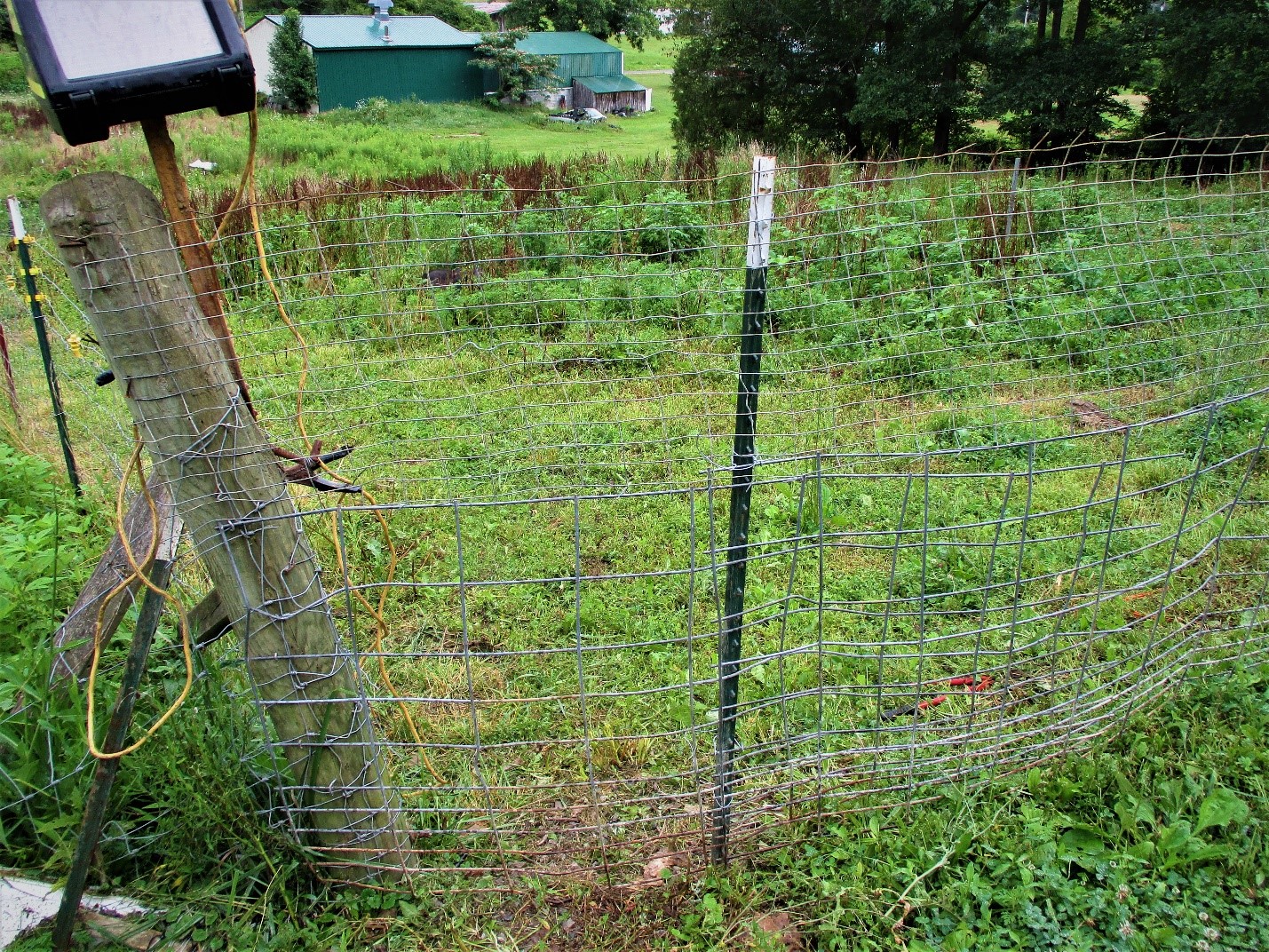 A final note: sanitize your work station after butchering each chicken by wiping down surfaces and knives with a bleach solution. Sanitation is key throughout the butchering process.
My second goal working at J.E.M. farm was to learn about farm fencing. Specifically construction, removal, different types, and the tools used to build them. I have taken down multiple fences and helped construct a fence with a gate.
New Perspective
My internship through Rural Resources was a bit of an adventure I greatly enjoyed. I never quite knew exactly what projects I would be tasked with when I came to work in the mornings, but it would always be something that would leave me satisfied at the end of the day. Tomato and basil plants, pigs, cattle fences, a bunch of cats, several piles of compost, and a greenhouse all needed to be tended in the time I was there. Doing these various jobs with my mentor taught me a lot about what kind of work goes into producing food behind the scenes, as well as what kinds of fascinating and fun people do that work. I would wholeheartedly recommend this internship to students in the future, as it puts a new perspective to a lot of the farm industry and offers the chance to make some great friendships.
---
---
©2018 Appalachian Sustainable Development. All rights reserved.