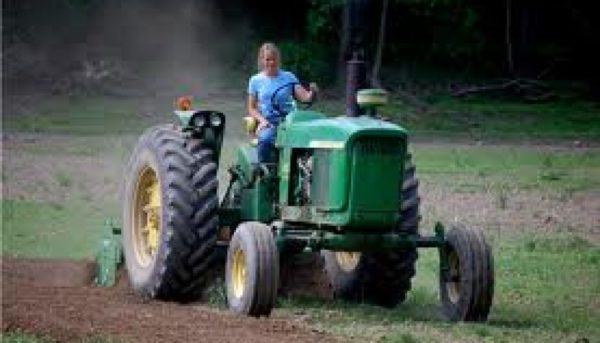 Over the last thirty years, more women are reporting as principal operators of farms in the US according to the Census of Agriculture. The Census of Ag is a great way to determine the market value of farm operations. There is another dimension to the role of women in agriculture globally that operates outside the market economy. In 2011, The Food and Agriculture Organization of the United Nations published a study titled The Role of Women in Agriculture. This study outlines the important contributions women, mostly rural, make in agriculture on a global level.
According to the 1982 US Census of Ag, the number of Women Principle Operators (WPO) was 121, 599. The 2012 US Census of Ag reports 288,264 WPO meaning women operators increased 137% between 1982 and 2012. In recent years, between 2007 and 2012, the number of women principal operators dipped slightly from 306,209 to 288,264 but held position at 14% of all farm operators. In 2012, women principle operators sold $12.9 billion in agricultural products, including $6 billion in crops and $6.9 billion in livestock. These sales represent 3.3% of total US ag sales. Women operated 6.9 percent of US farmland, with 50% of all WOP farms managing under 50 acres.
The Food and Agriculture Organization of the United Nations' study reports that women comprise 43 percent of the global agricultural labor force. They say "overall the labor burden of rural women exceeds that of men, and includes a higher proportion of unpaid household responsibilities related to preparing food and collecting fuel and water…invariably women are over-represented in unpaid seasonal and part-time work, and the available evidence suggests that women are often paid less than men, for the same work…This paper reaffirms that women make essential contributions to agriculture and rural enterprises across the developing world". These unpaid jobs that women occupy have tremendous value in the marketplace but aren't given much worth.
A new book, The Rise of Women and Sustainable Agriculture, was just published by the University of Iowa Press. I went to graduate school with one of the authors, Rachel Turman. Rachel says," "The actual experiences of women farmers tell us so much about the interpersonal and institutional barriers for women in farming as well as how they have used innovative strategies to work around these challenges and influence agriculture broadly, particularly with regard to sustainability. Their work is inspiring." So, even though US women are increasingly becoming principle operators of farms, we still experience similar barriers as our rural women counterparts around the world.
It is inspiring to see the number of young women in our region who are operating small farms. Women are historically the backbone of the homeplace where much of the work is not accounted for. Women are making their work count in a world where housekeeping isn't given market value. Homesteading and small sustainable farms offer us an opportunity to build the economy with our efforts.
---
---
©2016 Appalachian Sustainable Development. All rights reserved.