It is no secret that Americans need to eat more fresh fruits and vegetables,
that billions of pounds of produce are wasted per year and that farmers need outlets to sell their second graded produce!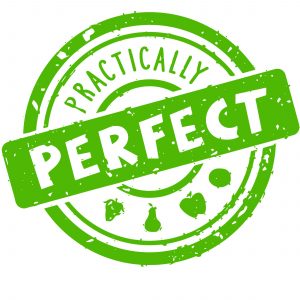 Our "Practically Perfect" brand produce helps with all three of these problems and is, therefore, a WIN for consumers, a WIN for food waste, and a WIN for farmers!  Last year we teamed up with national non-profit Wholesome Wave to launch the "Practically Perfect" pilot project. This project promotes seconds grade produce (fruits and vegetables that are a little smaller, bigger, irregular color or shape than #1 graded produce but just as nutritious), at local grocery stores and supermarkets at discounted prices making it more affordable for low-moderate income families.
Now in season for 2018, these local fruits and vegetables can be found in 4 Southwest Virginia pilot grocery stores: Food City in Wise, Pennington Gap and Big Stone Gap and Grabeel's IGA in Jonesville. Head on out and pick up some of these nutritious fruits and vegetable to go along with your dinner tonight!
Thank you for supporting local farmers!
Contact The Project Manager

Lindsey Felty
Project Manager
---
---
©2018 Appalachian Sustainable Development. All rights reserved.