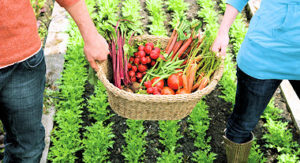 March madness has a different meaning for the farming community.
March is when all of the planning set forth throughout the winter months takes root (literally). Calving, kidding, and all manner of births take place during the early months of the year when all is wet, muddy, and cold. Chicks are beginning to leave retailers destined for brooders and will eventually supply the eggs that they were purchased to produce. Freshly plowed fields await planting of early spring crops like cabbage, broccoli, turnips, radishes, and other cool weather tolerant crops.
This madness is part of a predictably unpredictable cycle for the seasoned farmer; however, to the new farmer (farming less than 5 years) this time of year is a test. The new farmer is much more likely to succeed if they have a seasoned farmer on their speed dial, ready to answer tough questions and provide sage advice. What to do if the freshly born kid won't latch or if a mother has rejected a calf? What to do if the gun was jumped, the onions planted, and there are low temperatures on the horizon? Having a wise person to call upon can sometimes is the difference between giving up on a farm business or pushing through to another year.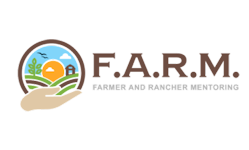 Appalachian Sustainable Development (ASD) recognizes this struggle for young farmers and seeks to pair beginning farmers with seasoned farmers to alleviate this strain as much as possible. Through a USDA Beginning Farmer and Rancher Development Program grant and with partners at Rural Resources and Appalachian RC&D Council, ASD is rolling out a mentorship program.
The 2018 growing season is the program's pilot year. All seven available mentor slots with locations in Greeneville and Jonesborough, Tenn., Meadowview and Duffield, Va. have been filled. Duffield mentors, have been paired with workforce inmates from the Southwest Virginia Regional Jail and will provide these inmates with farming skills such as field preparation, irrigation, planting, and more. Additionally, inmates will receive professional development skills to prepare them for re-entry into the workforce upon release.
Two mentors located in Tennessee have accepted three beginning farmers, ranging in age from sixteen to twenty-one. These young beginning farmers will participate in a seventy-hour mentorship learning both the business and the field work of a farm.
Although many beginning farmer slots are currently filled, ASD is currently recruiting additional beginning farmers in both Virginia and Tennessee to complete a two-hundred-hour mentorship. Participating beginning farmers are required to complete the following:
Attend an orientation
Complete three program evaluations performed by third-party evaluators from East Tennessee State University
Identify and develop three learning goals
Submit at least two blogs about their on farm experience
Complete a one-page business plan.
Upon successful completion of the program, beginning farmers will receive a certificate of completion and a $500 mini-grant for their farm start-up expenses.
Michelle Morgan
Agriculture Education Manager
---
---
©2018 Appalachian Sustainable Development. All rights reserved.