A blog by Cassidy McGathey, SkillBridge Intern with ASD
During my internship I attended the Southwest Virginia Field School, Winter Business Intensive facilitated by Appalachian Sustainable Development. This entails eight intensive classes designed to help set beginning farmers up for success in a career in agriculture production. Every other Thursday I had the option to meet at the Small Business Incubator in Abingdon, Virginia or attend via zoom. I personally attended most of the classes in person due to living so close. Jenni Roop was the facilitator of this course, which made everything very upbeat and fun.
Over the course of eight classes, we were to cover the following curriculum in our books: (1) Introduction (meet and greet), (2) Vision & Assessing your Resources, (3) Farm Infrastructure & Natural Resources, (4) Markets & Marketing, (5) Business & Financial Management, (6) Sustainable Production Planning, (7) Entrepreneurship & Risk Management, and (8) Loans, Grants, & Support Programs.
While all of that sounds kind of scripted, Jenni really hooked us up with some amazing resources and people that were down to earth and broke things down to a beginner's level. Looking at all these titles and reading a lot of the book, things can get overwhelming, but when you had people to guide you along the way it became more of a mentor session. Everyone in these classes were there to help you and there to answer your questions. No question went unanswered. The book helped facilitate a business plan that could help incorporate any approach to farming you desired. From forming an LLC or S Corp, to assisting you with your taxes. I personally will be seeking out a CPA when we are up and running our farm as a business. After talking with Shawn Roark from Farm Bureau in one of our classes, a CPA is there to assist in many overseen tax write offs that I personally would never think of. This class helped me see and actually touch an actual business plan. Something that seemed virtually unobtainable became real.
My absolute favorite class was class number 4 which focused on Markets and Marketing. We had a panel of different kinds of farmers from all over, who had different approaches to gaining success in their fields. We had Adam, Justin, Dylan & Denita, and David. I gained so much from this specific class because you had big time commercial farmers to small town little produce farmers. All of them had incredible experiences and knowledge to share with this class. I'll never forget Dylan and Denita of Creative Seeds Farm. Their story really stuck with me. Dylan, also known as "The Salad Guy", and Denita, have one acre of land in Glad Spring, Virginia. Denita, his wife, is the bookkeeper and keeps the money flowing. Their humble beginning and struggles that they shared really hit home. I could relate to Dylan when he said, "In the being I was overly excited and wanting to grow everything". Together Dylan and Denita agreed to narrow down the overwhelming urge to grow everything to mastering a specific group of produce. They focused their efforts on salad, and anything that can go on a salad. Dylan soon had such a following due to mastering his craft, he became "The Salad Guy". Due to word of mouth, and great marketing during Covid, their sales didn't falter. During that time to continue growth and profits they created a page that essentially was a "salad share". You buy a monthly share of salads, and they deliver them, or you can pick up. Dylan and Denita are amazing people, and their story inspired me. It showed me that no matter the amount of acreage or what you are growing, whether it be produce or livestock, you can be successful if you have a good business plan and master a focused product.
Another presenter that inspired me at this panel was a gentleman by the name of Justen Dick. He is an intellectual on another level; he has his hands in everything and is very successful. Justen was blessed with a generational farm that was passed down to him – Kelly Ridge Farm. However, he didn't grow up with the desire to be a farmer. Justin left the farm after college and went and lived in a city. His parents got older and asked if he'd want to take it over. He and his wife looked at it as an opportunity and have made it into a multi-functional farm. Justen brought apples back to the local area and started a cidery. He originally wanted it to stay local but found that the local market wasn't enough to sustain the cidery business. Justen branched it out into local and larger cities and found that it was more lucrative. He also started farming Berkshire pigs. I found this to be fascinating. I had no idea the lineage of Berkshire pigs and how HUGE they were.
Adam Pendleton works for ASD through Appalachian Harvest in Duffield and is the "go to" cow man. Adam grew up farming in the local area and is now in charge of the Beef Production side of things with ASD. He is working with Food Country to ensure local farmers have their meat on their shelves ensuring to bring the money back to the local community instead of outsourcing it across the United States. Adam has also started a Direct-to-Consumer project where the local community can buy beef in bulk from Appalachian Harvest. Example: if you wanted to buy a whole or half cow. Or if you're not interested in something that large, you can buy a box kind of like Omaha Steaks where it's portioned out. Adam opened my eyes to a whole different side of farming. I wish I could take him with me while I am trying to grow my farm. He is such a wealth of knowledge and I hope to one day get on his level.
Every class had a speaker or panel that gave us a perspective of someone who has experienced farming directly or indirectly. Scott Jerrell, our Virginia Cooperative Extension representative spoke about soil health, and completely blew my mind. From him speaking I was able send my soil sample off and get my readings back. Turns out my soil needed more protein. From that we have planted clover and hope to see it take over to help the proteins in our ground for livestock.
Another incredible resource was the Farm Service Agency (FSA). I walked into the FSA office and obtained my "Farm Number". This will forever save us. I registered my land under my name as active "farm", and from that any resources or things I buy at the store for my farm are tax free! Who would have thought?! This has immensely helped my family and me.
From walking into the FSA office and just talking with the individuals there, we gained a wealth of knowledge. My husband and I also applied for a Beehive grant that the FSA office told us about and received 3 free 10 frame bee hives!
Because of this class I am now able to apply the knowledge I was given and create a sustainable business plan that will provide for not only my family but my community. I could never repay ASD for what they have given me. I am excited to see what the future brings and to pass on the knowledge that was bestowed upon me to future aspiring farmers.
THANK YOU!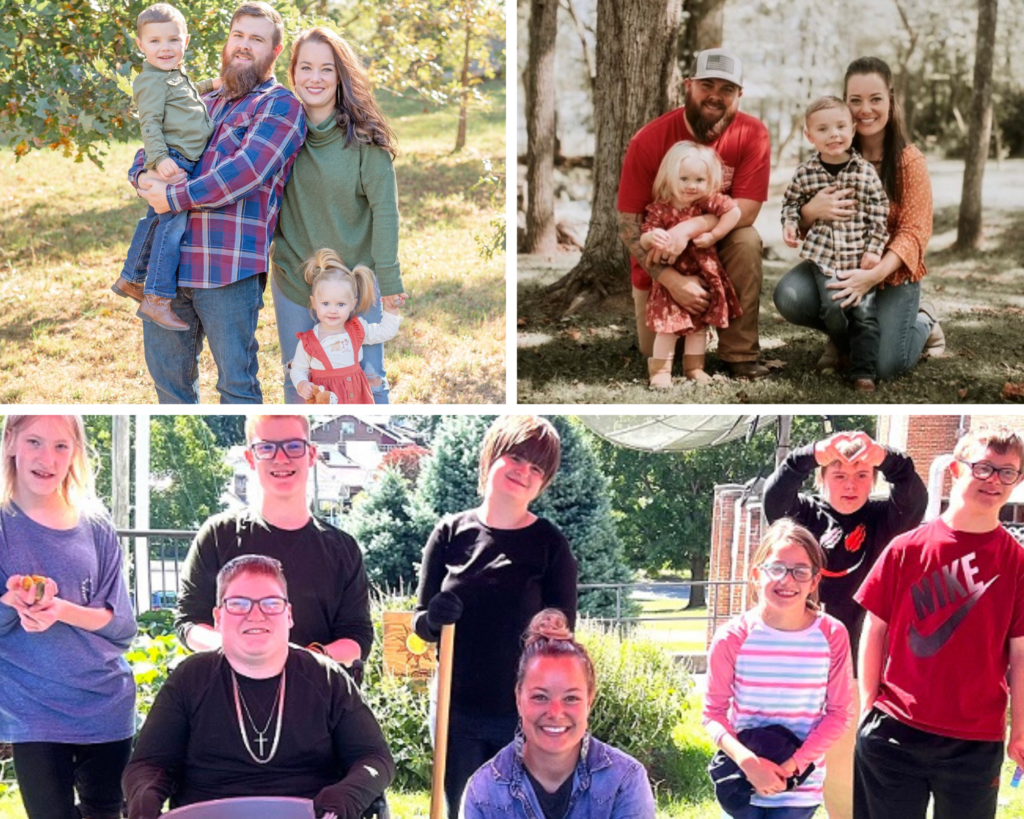 ---
---
©2023 Appalachian Sustainable Development. All rights reserved.