The past couple of years I have begun to delve into gardening and sustainability in my personal life.
I have kept a garden at each house I've lived in for the past few years, and watched each garden suffer from pests, disease, and mostly my ignorance on how to garden. When I settled in Bristol, VA, I discovered that the local community college had a horticulture program. Knowing that I should start with the basics, I enrolled and began to soak up plant knowledge. In the beginning, it felt like I was attending Hogwarts, as we walked around campus repeating the Latin names for the plants that we found.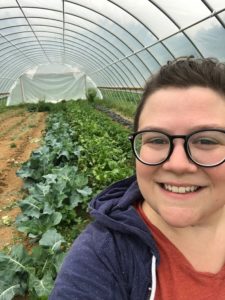 Through the Horticulture program I have been introduced to so many amazing people and opportunities. When I discovered the F.A.R.M program through Appalachian Sustainable Development, I jumped on it as fast as I could apply. What better way to learn than from hands-on experience on the farm?
I was introduced to Tamara at TNT Farm N Greenhouse and knew right away that this was the right place for me.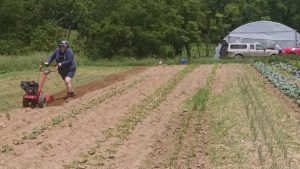 In the past month of being on this farm I have learned so many invaluable skills, from tilling the ground to selling plants and produce at market. I started this program with a basic understanding of how plants work, how they grow and respond to the elements.
It isn't until you step on a farm and watch the plants interact with nature, that you really grasp how it all really works.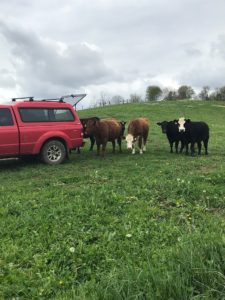 TNT Farm N Greenhouse offers Certified Organic produce and grass fed, grass finished beef. The cows are usually not too far from us when we are picking for a market. I am slowly learning how to interact with such large animals, even though I know they are just as skittish of me. This internship has already taught me so much in one month that I feel confident that by the end of the season, I will have a strong understanding of farming and market growing.
Mikal Davis, 2018 FARM Intern
TNT Farm N Greenhouse, Meadowview, VA
Contact The Project Manager
Jenni Roop
Project Manager
---
---
©2018 Appalachian Sustainable Development. All rights reserved.