I grew up in the foothills of east Tennessee on my grandparents farm,
so I've got basic farming knowledge. My internship with River House Farm has already taught me so much I didn't know. Melissa is so knowledgeable with all aspects of farming. From bed prep to the dinner table and everything in between.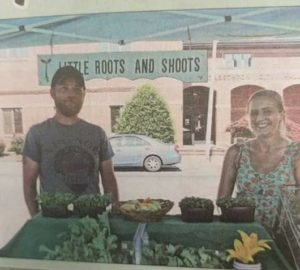 We have worked on irrigation, new pump setups, planting, seed sowing, harvesting for a CSA, proper produce washing, and much more. Its only been a few weeks but I'm already more confident in my skill set.
Growing plants is only half the battle.
If you have a truck load of beets but lack the skills to sale your product your going to be eating beets for every meal. I've grew stuff my whole life but I've never tried to sale any thing. So I jumped right in and went to the Depot street farmers market in Greenville. Sink or swim.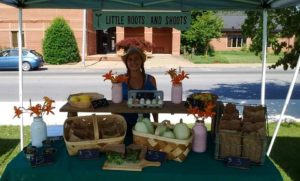 Melissa has went above and beyond. She has came out on Saturday mornings to see how things where going with me at the market. After talking to her about the sales side of farming I am now doing the downtown Elizabethton farmers market as well. That's two markets a week. I couldn't ask for a better mentor and can't wait to learn even more with River House Farm.
By Trey Callahan, 2018 FARM Intern
River House Farm
---
---
©2018 Appalachian Sustainable Development. All rights reserved.