Greetings from Abingdon!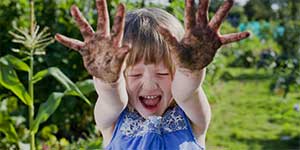 Whoa! Spring has arrived in a flurry of activity! Workshops have been full, plants and seeds are being distributed, tools are getting used, and gardens are starting to grow! We've had some real challenges this spring, which I'll get to in a moment, but I wanted to share some great news about kids who are gardening with us first.
Last year a local preschool built a garden with support from Grow Your Own program. I asked them to write me a paragraph about their experience.
There are a few things that make all the work worth the effort, and for me, it's the comments that kids make.  Some of the good ones we heard this week:
"Can we plant more kale? We really liked kale chips last year"
"Ooooo, Broccoli!  Let's plant broccoli, and can we make those broccoli morsels again? Those were good!"
"I'm glad we're planting potatoes, the mashed potatoes we had last year were really yummy."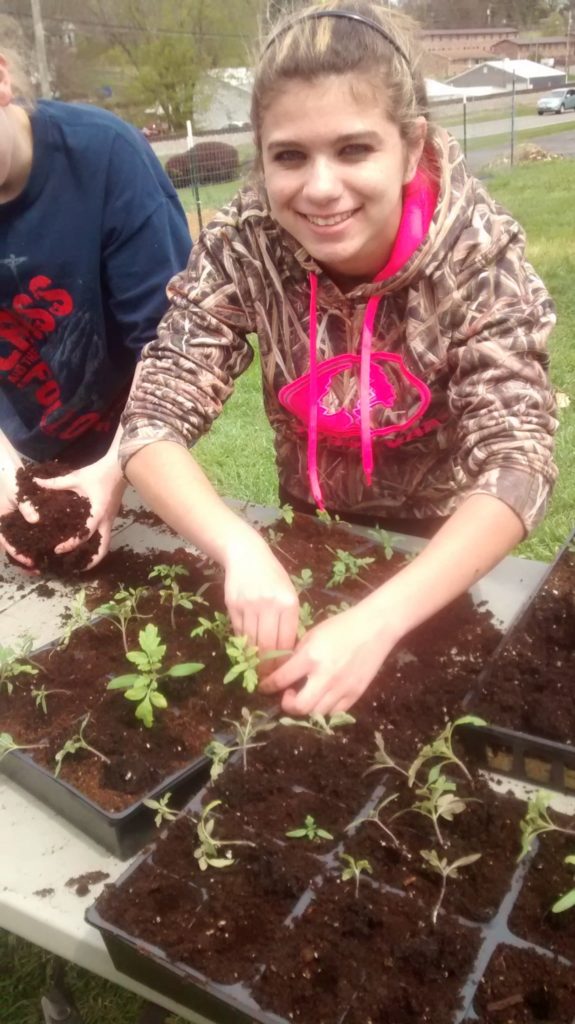 These comments are coming from kids from the Mountain Empire Boys and Girls Club who looked at us last year as if we had two heads when we shared the news about planting a garden together. Most of these kids had never eaten fresh vegetables before, but for the past year, we've been working with teams of children in an afterschool program twice a week in partnership with a local church. To watch a bunch of young tweens stand around a table and ask for more salad, or simply stuff spinach into their mouths "because they're starving" also makes it worth it.
Our vegetable garden is so much more than learning about how things grow. It's a curriculum in itself.
Preschool gardening is a full sensory experience. Soil, seeds, sun, and rain add up to an array of textures, colors, smalls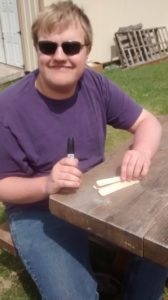 and eventually taste. Gardening for the children is also an experience of magic: planting tiny seeds, watering them carefully, and watching their slow transformation into seedlings, plants and then food. It provides lessons on cause and effect: the dry soil turns in to mud when we add too much water and it turns into a river that runs down our garden. The mud dries on our hands. The flowerpot with the four holes in the bottom is not holding much water, something that many of the children takes quite a long time to figure out, but when they do they become very excited.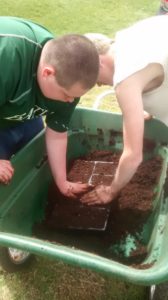 We have now planted broccoli, lettuce, onions, and spinach. Our peas, radishes, and beets are already coming up and are looking g great. Many of the children love to help water our garden and stomp in the mud puddles. The garden is a great source of joy!" ~ by the staff from Miss Amy's Daycare.
Now, onto the whoa's of spring. Last year, the spring season transplants worked great! So we duplicated our efforts this spring. Students with Intellectual Disabilities from the local high school helped to seed flats of onions, lettuce, broccoli, kale, cauliflower, and cabbages. They seeded community flats of peppers and tomatoes and then potted them on into four packs. The flats of seedlings were housed at the local community college greenhouse and cared for by college students.
But things didn't grow like last year, from the start, we watched in horror as patches of onion seedlings germinated and then stalled in the flats. At first, we could tell that watering techniques were being overlooked/mismanaged and our flats took the learning curve damage head-on. In an attempt to cure the wrong, we transported 45 flats of onions to a local farmer's greenhouse for better care, but our attempt at rescue failed. Turns out it wasn't only a water issue, but a soil quality issue as well. The potting soil we used, purchased from Farm Bureau, had a pH of 4.3. This proved to be deadly to the onions and to our lettuce, spinach and brassica start as well. Luckily, we ran out of soil and on a hunch, switched brands and sources, planting tomatoes and peppers in a more balanced medium, they thrived as students figured out a better water system.
So, we welcome May! May the gardens continue to grow and prosper; May the Tomatoes stay healthy!; May we figure out a different way to grow our fall brassicas! May you all be well until June. Till then, Deni.
---
---
©2016 Appalachian Sustainable Development. All rights reserved.