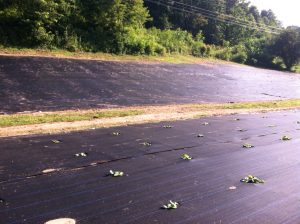 The past few months have been full of planting. We have spent a lot of time in the garden doing 3 main things, laying landscaping fabric, planting, and fertilizing the plants. I think we spent over 40 hours in the garden. The animals have been all but cooperative. 2 months ago I had found a goat that had gotten caught in some wire fencing we had, soon after Debbie decided to pull up the wire before anymore had a chance to hurt themselves on it, the goat is ok now.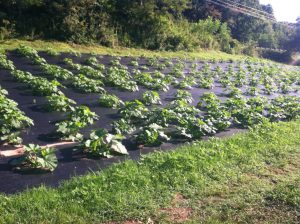 Last month we were finishing at the garden when it started to rain when we noticed that a dog (maybe 7 months old) and 2 other young goats weren't at the barn so Deklan and I went to find them, at this time it was really starting to pour. We found them and got soaked in the process, I was hot from working in the garden but that rain was a little too cold for me.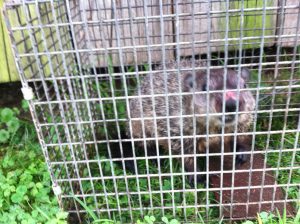 As of recent, we have set out traps to catch any animals that would hurt any of the farm animals (goats, chickens, and guinea fowl). So far we have caught a young rabbit and a groundhog. I think Debbie would join me in saying that I wish everyday was cool and cloudy with a little rain to stay cool ourselves and get some water for the garden.
Johnathan Holloway, 2019 FARM Intern
Brown's Farm, Mountain City, TN
---
---
©2019 Appalachian Sustainable Development. All rights reserved.